Some of the coolest cars at the New York Auto Show
CNN.com shows off some of the coolest cars from the New York Auto Show.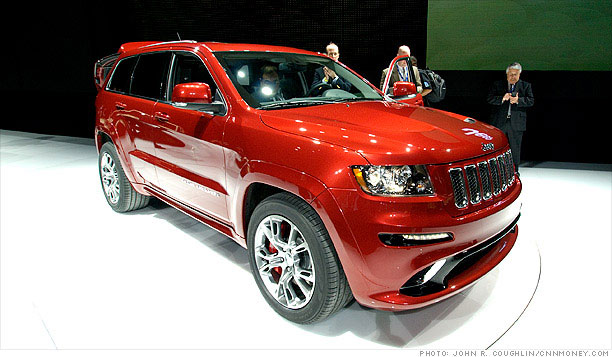 Here's a Jeep SUV that rockets from zero to 60 mph in less than five seconds with a 465 horsepower 6.4-liter engine. Top speed, should you have the opportunity to try it out, is 155 miles per hour.
Besides the 45 horsepower output increase, Jeep's parent company, Chrysler, also promises fuel mileage that's about 13 percent better than the previous SRT8.