Front row seats at NASCAR's Coke Zero 400 at Daytona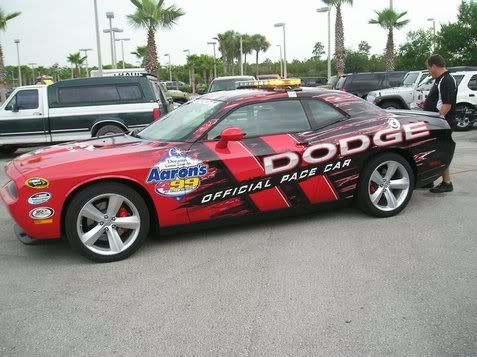 Columnist Will Harris got the opportunity to attend NASCAR's Coke Zero 400 from Daytona a couple of weeks ago and had a blast. He shared his experiences with Bullz-Eye.com and here's a taste:
Day 1:
As I have never, ever taken a trip for Bullz-Eye that hasn't involved some sort of flight delay, it doesn't really come as any surprise that the trip from Norfolk to Daytona finds me stuck in Charlotte for longer than I'm supposed to be. I didn't even bother to try and find out what the problem was. I just shrugged, sat down and plugged in the laptop, and kept myself occupied until my flight finally did get around to taking off. I did have one brief panic attack when I called the hotel in Daytona to make sure that my delay wouldn't complicate the rest of the day's plans, only to learn that there was no reservation listed under my name, but it all worked out in the end. (Turns out everything was booked under the blanket name of "Dodge.") Once I successfully manage to fly Charlotte to Daytona, I take a taxi to the hotel, check into my room, and gaze longingly at the beach outside my window, never realizing that the weekend will work out such that I will never get to take advantage of it. Still, it sure looked nice…
Read the entire article here.