Hot Cars Destined to be Collectibles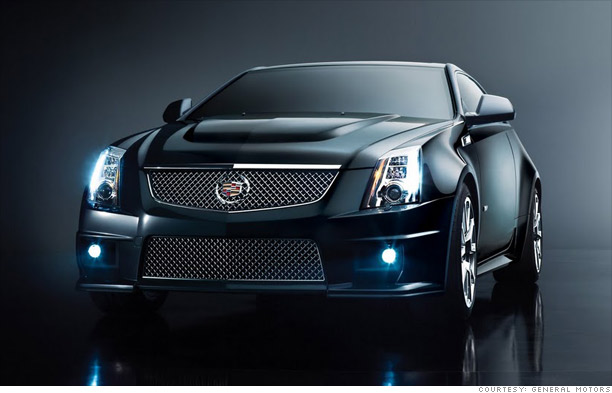 CNN Money checks out the Cadillac CTS-V Coupe:
Base price: $62,165
Mileage: 14 City / 19 Hwy

Most new cars go on to become used cars and, eventually, high-grade scrap metal, but a few become sought-after collectibles.

The experts at collector car insurer Hagerty Insurance have picked these 10 models as most likely to attract future car collectors based on a handful of merits.

Collectible cars tend not to be those that were extremely popular in their own day. Most new car buyers have fairly mundane, practical needs. They aren't after design flair, excitement or outrageous performance — the very attributes car collectors crave.

A prime example is the Cadillac CTS-V coupe, the most impractical Caddy on your dealer's lot. With its radically chiseled body lines and 556-horsepower supercharged V8 this car is all about looks and performance. Your backseat passengers be damned.
Check out more of today's new cars, tomorrow's collectibles.